Bute Wax
Bute Wax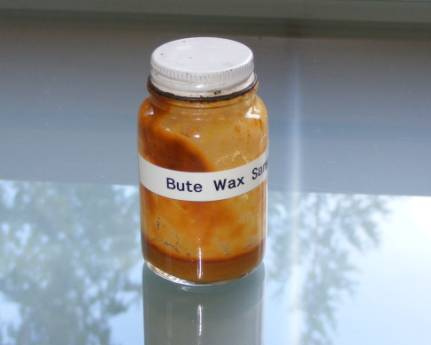 Len Parker, a long time resident of Bute Inlet, reported that for ten days during February, 1959, the wind blew down the Homathko valley into the inlet from the great ice fields surrounding Mount Waddington in the northeast. The temperature dropped nearly to zero. Suddenly the wind turned to the south and long slicks of what has come to be called Bute Wax floated down inlet and washed up against his log boom at Bear Bay. The wax, collecting around floating objects in the upper three feet of the surface water, created eighteen-inch balls that rolled against the steep shores at Purcell Point opposite his dock.
When the temperature moderated, Parker said, the balls melted and the material disappeared. According to scientists who studied the wax, the mystery of its storage during warm weather, when it is never seen, is as great as that of its origins.
*
Gold, Bear Bay, Bute wax sample from Charlie Rasmussen. Liquid, amber toned sample collected by August Schnarr near Purcell Point, c. 1950-1960.